Applicant Eligibilities:
Holder of Macao SAR Permanent Resident Card or a Macao SAR or Macao SAR Non-permanent Resident Identity Card;
Aged 18 or above.
Please click here for the location of kiosks
Applicable relationship:
Applicants can use self-service kiosk to apply for the Certificate of Kinship related to their parents, children, spouse, brother and sister, grandparents and grandchildren (hereinafter referred as "persons concerned")
Required Documents:
When lodging application, the applicant has to follow system instructions to operate and insert the Macao Special Administrative Region Resident Identity Card of the persons concerned. Up to eight persons concerned can be provided in the same application.
Same-day Collection:
Eligible applicants can collect the certificate at designated locations on the same day. Details can be found at www.dsi.gov.mo/certificate_e.jsp.
The self-service kiosks are not applicable to applicants under the following conditions. They are required to obtain a number tag and lodge the application at service counters.
The Macao SAR Resident Identity Card expired;
The Macao Resident Identity Card is being renewed;
Persons who are modifying personal data (such as data on the identity card face, marital status, parents' names etc);
An interdicted or quasi-interdicted person;
The relationship information does not exist in the applicant's Macao resident identity record.
Payment Method:
Union Pay "QuickPass" and Macau Pass are accepted for payment.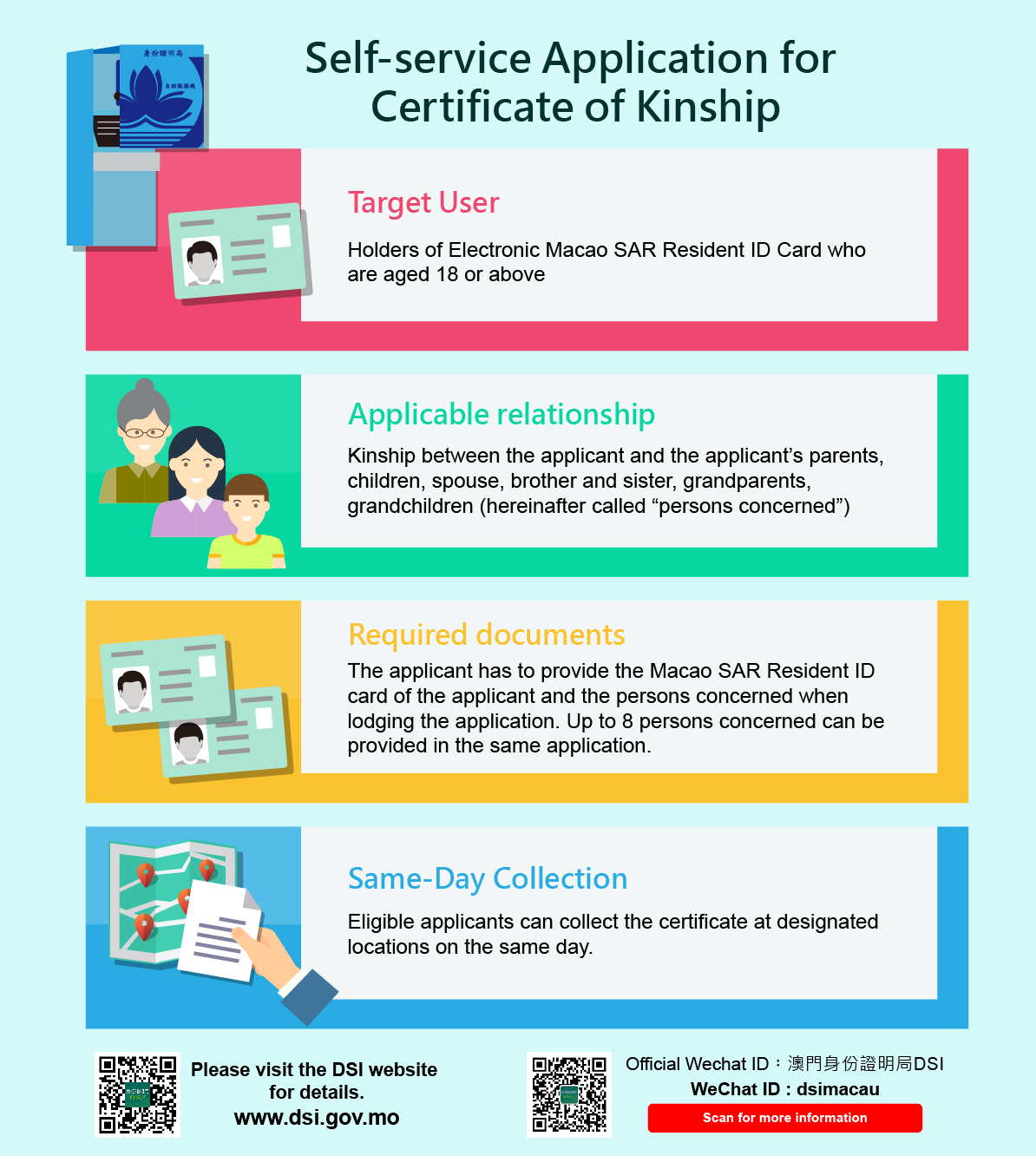 Last Updated: 23/09/2021